Dental powered by Aetna Dental Access®
To locate a provider, click here.
Smile brighter with big savings on dental services at over 226,000* available dental practice locations nationwide. Just present your card with the Aetna Dental Access® logo and pay the discounted price at the time of service. Use your card over and over again to keep your teeth sparkling clean!
In most instances, save 15% to 50% per visit**
Save on dental services such as cleanings, X-rays, crowns, root canals and fillings
Need specialty dental care? Save on orthodontics and periodontics, too!
*As of September 2017. **Actual costs and savings vary by provider, service and geographical area.

Dental powered by Aetna Dental Access® FAQ
Q. How does the dental plan work?
A. Participating dental providers are listed in the membership fulfillment kit; members may also call the toll-free number located on the back of the membership card Monday through Friday, 7 a.m. to 7 p.m. and Saturday, 8 a.m. to 5 p.m. Central Time. When calling to schedule an appointment the member should identify him/herself as a member of the Aetna Dental Access® program. To receive the discount the member must present the membership card and pay the total discounted bill at the time of service.
Q. Is there a limit to the number of times the card can be used?
A. No. Members and their families may take advantage of the savings any time throughout the year. Members may also change dentists within the network whenever they choose.
Q. May this discount be combined with dental insurance?
A. In some cases, members may use both. If your insurance company allows you to submit claims after service, simply visit a participating dental provider, pay the discounted bill and submit the bill and claim to the insurance company. The net out-of-pocket cost will be lower because the insurance company would reimburse the member the percentage of the reduced bill as defined in their insured plan. If your insurance company does not allow the policyholder to submit claims, the discount dental can only be used for services not paid for by the insurance such as cosmetic dentistry or services after your annual maximum has been met.
Q. Is there someone that can answer questions about the card and services offered?
A. Yes. Simply call the toll-free number located on the back of the membership card Monday through Friday, between 7 a.m. and 7 p.m. Central and Saturday between 8 a.m. and 5 p.m. Central. A member services representative is standing by to answer any questions.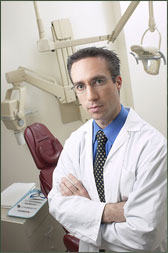 Statistics
"The main reason to forgo a dental visit for an oral health problem in the past six months was cost; 42% said they could not afford treatment or did not have insurance." CDC/National Center for Health Statistics, 2012
"The American Association of Orthodontists recommends that all children get a check-up with an orthodontic specialist no later than age 7." American Association of Orthodontists, 2012
"Overall, 61.6% of adults aged 18 and over last visited a dentist or other dental health professional within the past year." CDC/National Center for Health Statistics, 2012
"Between 2001 and 2011, among adults aged 18–64, the percentage not receiving needed dental care due to cost grew from 10% to 16%." CDC/National Center for Health Statistics, 2012
"More than one in three American adults (36%) have delayed or will delay dental care due to the uncertain U.S. economy and their lingering fears about their current financial situation." ORC International/Aspen Dental, 2013
"Half of Americans don't receive regular oral health care." American Hygienist Association, 2013
"Spending for dental services increased 3.0 percent in 2012 to $110.9 billion." Centers for Medicare & Medicaid Services, 2012
"More than 132 million children and adults still lack dental benefits coverage." National Association of Dental Plans/Delta Dental Plans Association, 2009
"The most commonly reported individual health-related service not received because of cost is dental care." U.S. Department of Health and Human Services, 2009
"An estimated $108 billion was spent on dental services in the United States in 2010." CDC/National Center for Health Statistics, 2011

Savings Examples
| Procedure | Average Cost* | Average Cost with Aetna Dental Access* | Member Savings |
| --- | --- | --- | --- |
| Periodic Oral Exam | $68 | $34 | $34 |
| Comprehensive Oral Exam | $106 | $50 | $58 |
| X-Ray, Intraoral–Complete Series Including Bitewing | $162 | $86 | $76 |
| X-Ray, Bitewings– Four Films | $78 | $41 | $37 |
| X-Ray Panoramic Film | $137 | $76 | $61 |
| Cleaning (Prophylaxis)–Adult | $121 | $67 | $54 |
| Cleaning (Prophylaxis)–Child | $89 | $50 | $39 |
| Sealant Per Tooth | $70 | $36 | $34 |
| Filling– 1 Surface Resin (White) Filling, Front (Anterior) Tooth | $195 | $101 | $94 |
| Crown– Porcelain Fused to High Noble Metal (i.e. gold) | $1,273 | $755 | $518 |
| Restorative Crown – Porcelain Fused to Noble Metal | $1,213 | $789 | $424 |
| Root Canal Front Tooth (Anterior) Excluding Final Restoration | $838 | $524 | $314 |
| Root Canal Premolar Tooth (Bicuspid), Excluding Final Restoration | $950 | $628 | $322 |
| Root Canal Molar, Excluding Final Restoration | $1,189 | $846 | $343 |
| Scaling/Root Planing Four or More Contiguous Teeth | $264 | $162 | $102 |
| Periodontal Maintenance For Patients Who Have Been Previously Treated For Periodontal Disease | $163 | $90 | $73 |
| Complete Upper Denture (Maxillary) | $1,386 | $1,007 | $379 |
| Extraction of Erupted Tooth or Exposed Root - Includes Local Anesthesia and Suturing If Needed | $214 | $98 | $116 |
| Comprehensive Orthodontic Treatment Child | $5,954 | $3,588 | $2,366 |
*Actual costs and savings may vary by provider, service and geographic location. We use the average of negotiated fees from participating providers to determine the average costs, as shown on the chart. The select regional average cost represents the average fees for the procedures listed above in Los Angeles, Orlando, Chicago and New York City, as displayed in the cost of care tool as of September 2017.

buy now→
Benefits Provided
(All benefits are included.)
Testimonials
"I went to a dentist in the dental network and asked what needed to be done. I have some very large, old fillings. My previous dentist told me I would need to have the teeth crowned. The network dentist, knowing I did not have insurance but did have the discount dental plan, said the crowns were one option and replacing the fillings was another. Had I chosen the crowns, my cost without insurance or the card would have been $750 per crown. With the dental plan, the same crowns would have been $496, a savings of over $250 on each crown. As it was, I wound up paying $142 for two fillings instead of $180, for a savings of $38. I was very pleased."
Greg J., CA
"I recently added the discount card as an employee benefit for my staff. I had immediate positive feedback and used my own card with great results. My receptionist saved $780 when she found her orthodontist was in network and I personally saved $104 when I bought two pairs of Serengeti sunglasses for my Caribbean honeymoon!"
John M., TX
"Two weeks after receiving my discount card I had a dental emergency. With the discount card, I was able to locate a dental provider very near to my office. The emergency I experienced required I have one tooth capped and another one filled. The discount card saved me $200."
Wood S., CA
"In June, my wife went to the dentist and needed to have work done on her teeth-- the total cost would be somewhere in the neighborhood of $8,000. I then went back to the billing office and showed them my card and the bill was reduced to about $1,600. I do not view it as being better than insurance, but I do think it is a tremendous help when insurance is not able to help."
Daniel G., TX
"We saved $1,042, which is 25% off, on the cost of our daughter's braces at a major chain. WOW!"
Carolyn H., TX
"I called my son's Orthodontist after verifying he was a participant and saved an additional $700 on his braces"
Karen C., CT
"I just went for my 6 month check-up at the dentist. On the way over, I remembered my discount card and wondered if it would save me any money on my cleaning and X-rays. When I got there, I gave the receptionist my card and told them I knew it wasn't insurance but didn't know if it was of any benefit. She said it couldn't hurt to check. My X-rays and check-up cost me approximately $85 less by using the card. I was so happy to learn that! THANK YOU SO MUCH."
John W., TX
"My husband went to the dentist today to have a root canal done. It would have been $575, but with his discount we paid $400… that's a good deal! Thanks!"
D.B.
"I was pleasantly surprised when the wife used the discount card. She saved almost $500 on a couple of dental procedures which included two crowns and X-rays. We saved more than 25%!"
N.C.